Discover more from Kitchen Counter
Literary essays about the world we create.
3 weeks in NH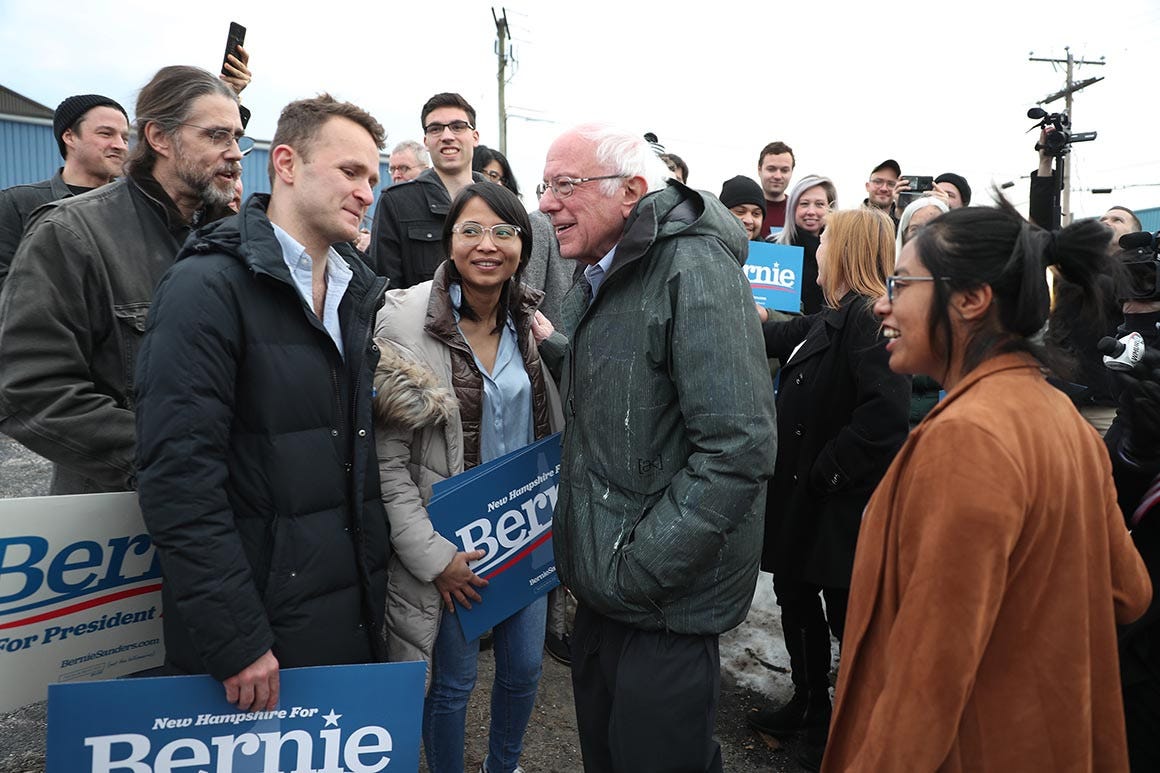 Hi all,
Here's a picture of me and Bernie Sanders.
I've been trying to make sense of the state of Democratic Party politics, so I came up to New Hampshire to volunteer for Bernie. The result is this long essay in Meanjin.
Feel welcome to share this one with anyone interested. Here's an excerpt:
I came to New Hampshire because, after a year and a half living in the United States, I wanted to see for myself the bizarre, arcane, dissonant cacophony of political advertising and vested interests and sincere public democratic engagement that will dictate the future for the rest of us—that is, for the rest of the world. I wanted to see how Americans would react politically to the transparent fact that their society is decaying. I wanted to see how people would respond, electorally, to fraying social relations, precarious experience of labour, the commodification of even their most basic utilities, and a President who seeks to accelerate all of the above.

In New Hampshire a foreign observer feels pulled in two opposing directions. To one side, there is the vision of genuine, romantic democracy made concrete in door-to-door grassroots political organisation. To the other, one sees a kind of grotesque international tyranny, a handful of under-engaged voters deciding for the world which man or woman gets to make the decisions that affect us all. If you think I am exaggerating, consider this: at the start of this year, the US President publicly assassinated a leading foreign citizen and the world did nothing. There was nothing they could do.
Hope you're all well,
Alistair